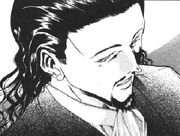 Lukifer Pierre de' Medici
also known as
Lucifer
. Is another of the
Witch Queen
's best disciples.
Overview
One of his aims is to create a "paradise" using the powers of the Divine Design (and the clones of it which he had created). In this "paradise", he then hoped to see his daughter Angela again, who somehow was sacrificed to the Witches in a ritual. He's been working with the Brain Trust and after his defeat by the GB duo, the Professor hired Akabane to kill him.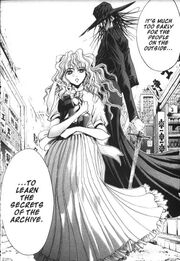 By nature, he's not an evil person; Maria noted that if he hadn't worked with the Brain Trust, he could have succeeded the Witch Queen given his powers (apparently, after the disappearance of Der Kaiser).
Ad blocker interference detected!
Wikia is a free-to-use site that makes money from advertising. We have a modified experience for viewers using ad blockers

Wikia is not accessible if you've made further modifications. Remove the custom ad blocker rule(s) and the page will load as expected.